Australian College of Veterinary Nursing

Project Description:
ACVN offers Australia's most comprehensive online training across all aspects of veterinary nursing.
Stella was hired to revamp their existing website using the new visual branding they had just gotten at the time. Bold titles, animal focused images and strategic placement of content were all used to deliver a stunning new design.
Course page:
Visitors can get all the details about the course (like subjects, entry requirements and prices),
as well as download the course brochure after filling in a form.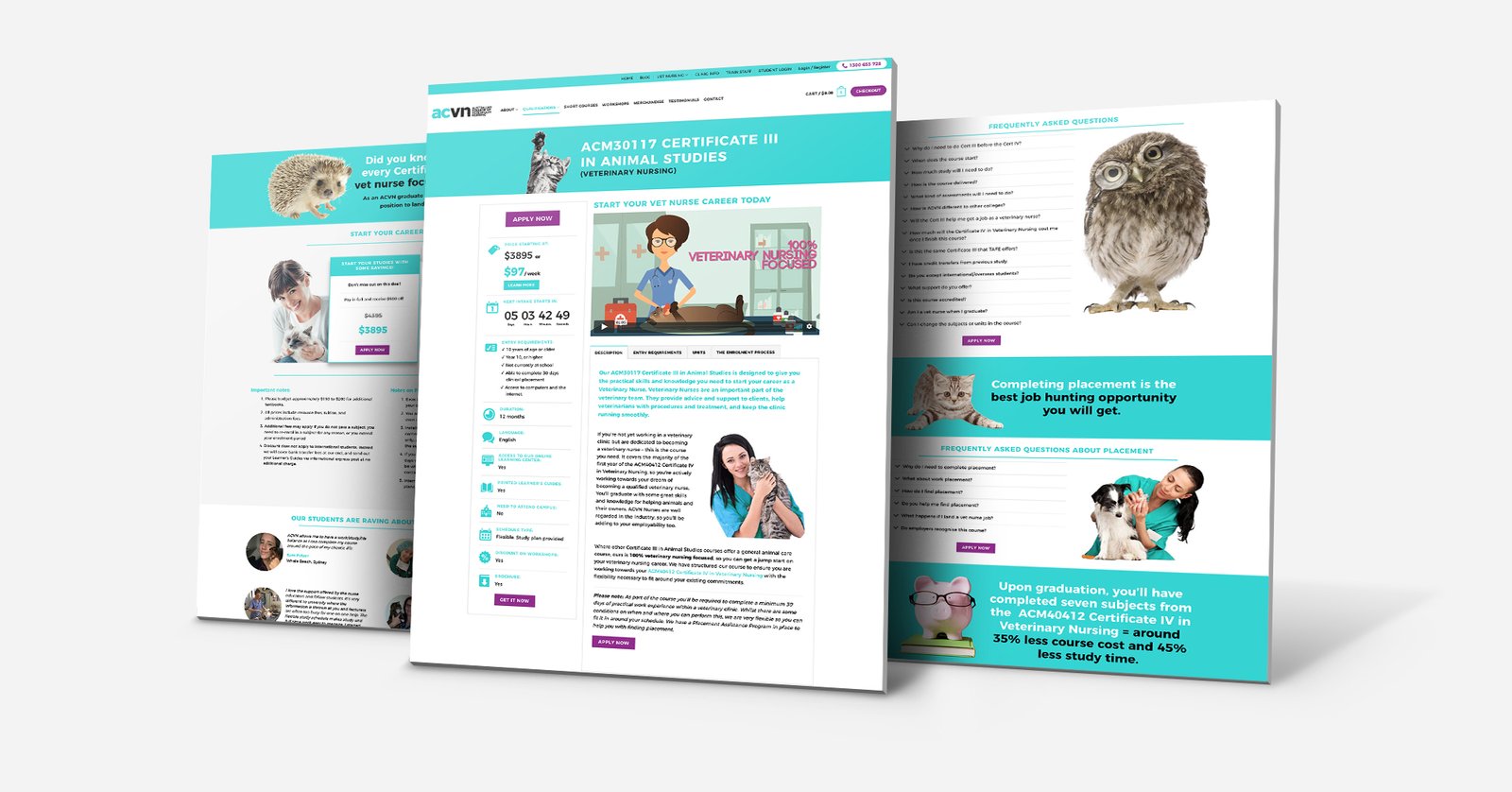 Various pages:
From left to right:
Testimonials, Veterinary Nursing as a Career, How to Get a Job as a Vet Nurse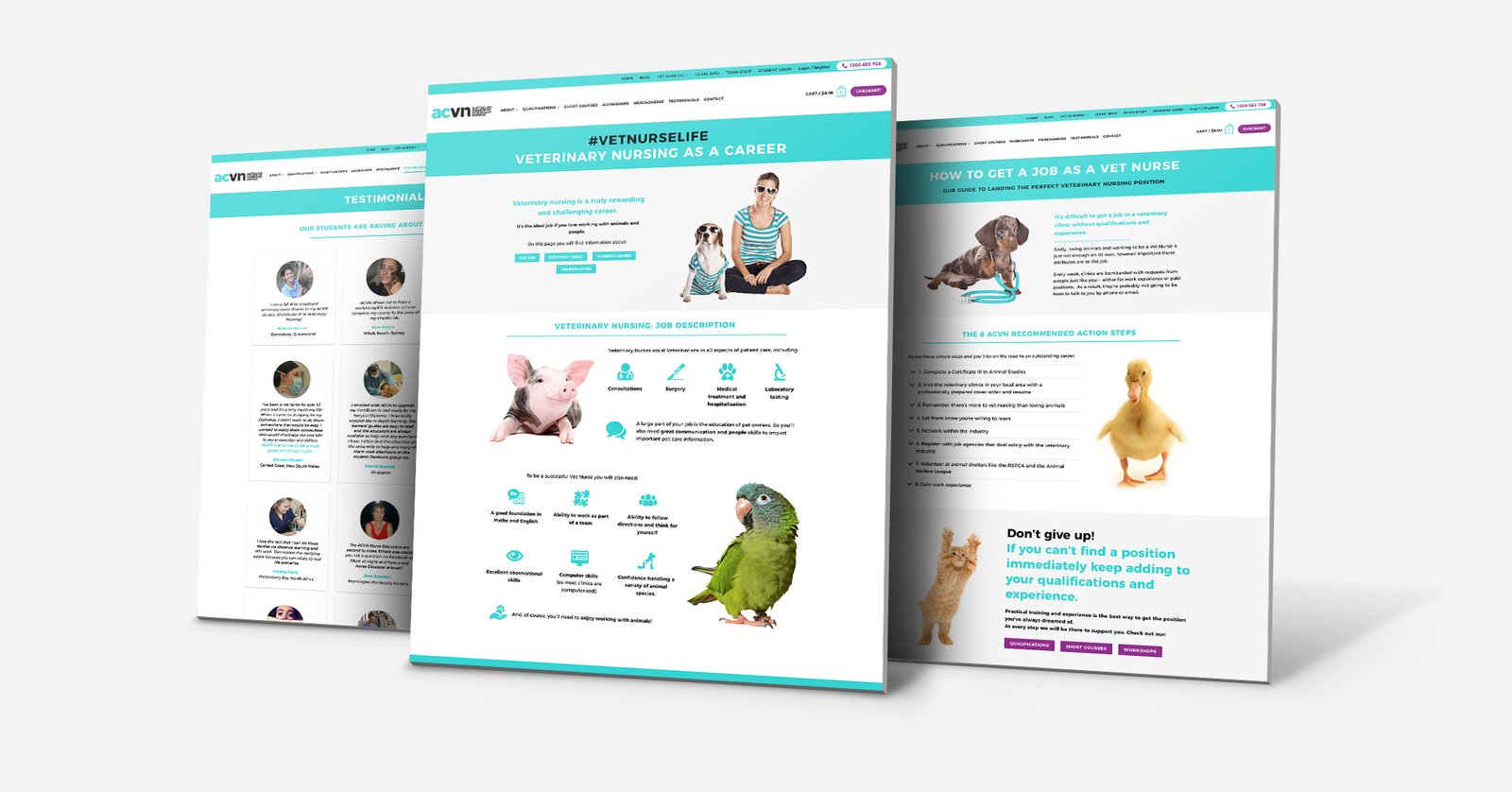 Services Offered:
Website design and development
Course page design
WordPress theme customization
Visit website:
vetnurse.com.au/