International Motion Festival, Cyprus

Project Description:
The goal for this project was to design a stunning website that highlights the innovative nature of the International Motion Festival Cyprus, the first of its kind organized in Cyprus and the broader Mediterranean and Middle East region in order to attract filmmakers, video artists, computer animators, graphic designers, and other artists to participate and attend the festival. Selected works of art and guest speakers are showcased through a clean design.
Center and right: Homepage
Left: The 2017 Awarded Films List
Various pages:
Left: The 2017 nominated films in each of the four categories.
Center: The 2017 Festival Schedule and Screenings Schedule. Each day has its own tap for easier browsing.
Right: Detail from the page featuring guest speakers.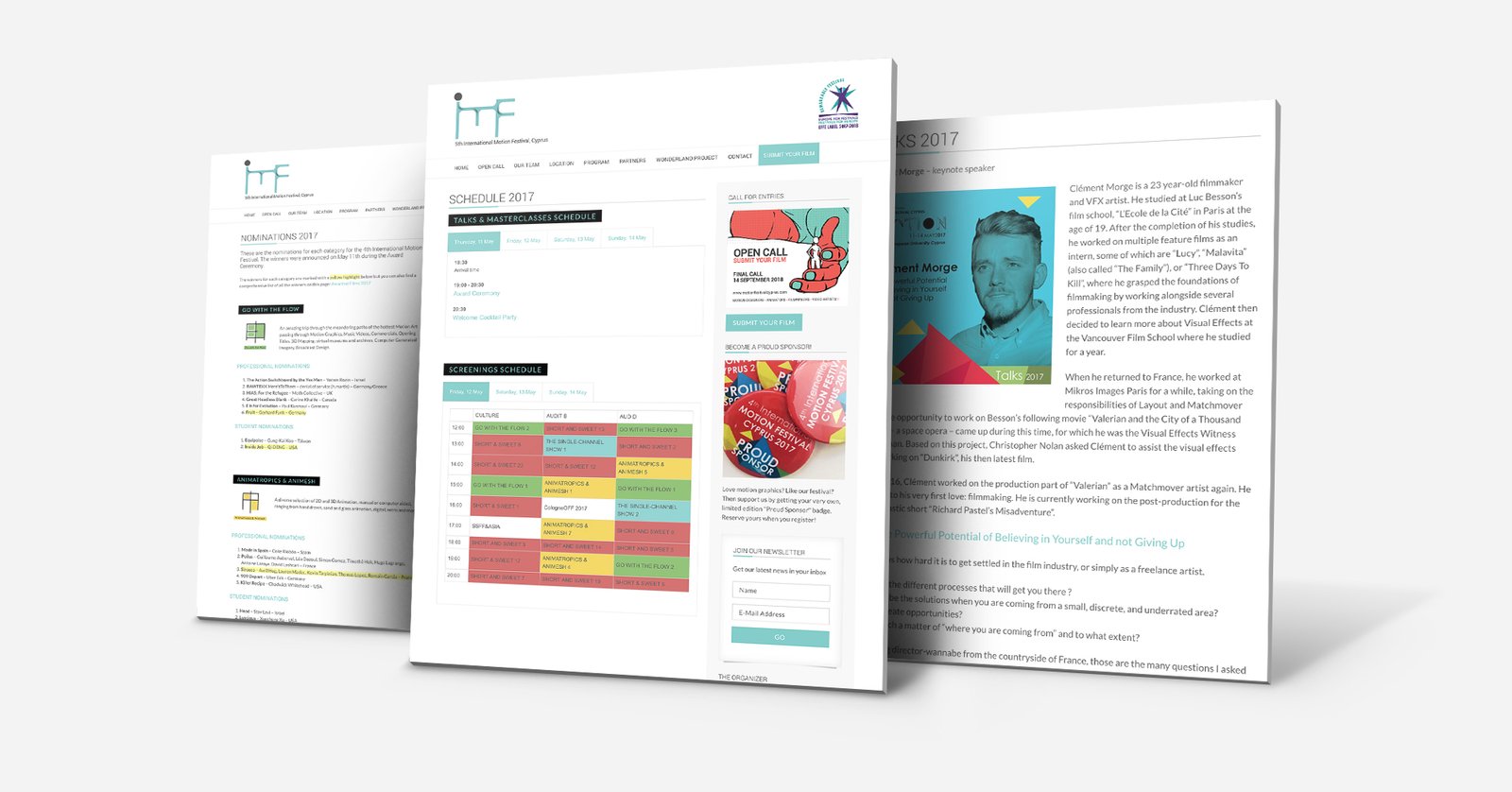 Stella has been a lifesaver for us! Before her our website was just a huge headache. Now it's a tool we can use to expand our festival and something we are proud to show off. She is really easy to work with. She listens to our needs and comes up with creative solutions. Can't recommend her highly enough.